Check operational condition https://ukrepeater.net/repeaterlist.html?filter=70CM-DIGITAL
Dashboard, last heard. https://wcadmin.ukace.co.uk/
January 2021
GB7WC suffered an internet outage just before the Christmas break , due to building works adjacent to the site a large BT cable got damaged and had to be replaced. This took time as road closure permits had to be got and work planned by BT openreach.
Work was completed by January 10 th and GB7WC was back connected to the network full connectivity restored on Tuesday 12th .
During the outage the GB7WC team replace the server and when site visits allowed ( COVID restrictions were in place) work took place.
older news !
New Server and G 3 software installed !
GB7WC now runs G3 Software only the 3 rd outside Japan to be implemented a new Linux server and Centos 7.2 was installed to facilitate the G3 software. This will enable the use of the new range of radios from Icom like the ID 51 plus 2.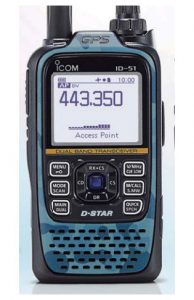 Frequency Transmit : 439.4875Mhz Receive 430.4875Mhz